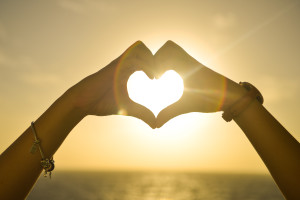 Recent events in my life have made me explore kindness and what it means to be kind. It's also made me wonder if we, as a society, should go looking for kindness.
Just today I had several experiences, moments of friction, and I'll be honest, I feel like there's a general sense of "everybody's out to get us." Has it always been like this?
Is this caused by the current climate?
I don't know.
In my books, there's conflict, drama, action and a full gamut of emotions. There are legit concerns about "people out to get me." Wouldn't it be nice if those concerns could stay in fiction?
Do you seek kind acts in your daily life?
It might sound hokey or whatever, but there are times when I've done something, or not done something, and given myself a mental gold star. But did anyone else notice?
Can we establish a pay it forward system of kindness if we're all in "they're out to get me" mode?
Thoughts? Maybe you don't suffer doubts the way I do, but I'd love to know where you feel we are, you are, your current surroundings are on the kindness meter.
~Selena
Source: stokpic.com