Have you read Bound to the Vampire?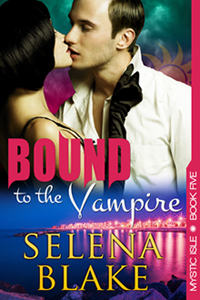 He's got a lot of nerve showing up on Mystic Isle. The island has become a second home to Valencia Fabelle and the coven of misfits she calls friends.
Her ex is the exact distraction she doesn't want or need but he's got this idea that he's going to win her back. When hell freezes over.
Betray her once, shame on her.
Betray her twice…never. gonna. happen.
Paranormal Romance